Home
Welcome to Pitz Quattrone's official website. The world's oldest musical instrument, the Didgeridoo or Yidaki from native Australia, has saved Pitz's life and in turn, has given him healthy missions. The Didgeridoo has taken Pitz on significant journeys from the Arctic Circle to the Equator performing in various musical genres, sharing its rich history, hand-crafting Didgeridoos, and passing on the health benefits of playing the Didgeridoo. Pitz believes the Didgeridoo is the most musically versatile instrument that can be a critical component of any type of music. Also, studies have shown that playing Didgeridoo is an "effective treatment alternative" for sleep apnea. (British Medical Journal) Over the last 30 years, Pitz has developed and taught 1000s of people worldwide his step-by-step, easy to learn process of how to play the Didgeridoo.    
Highlights
Sizzle Reel Video - Get to know Pitz, his hero story, and many of his Didgeridoo offerings in just 2-1/2 minutes. 
The Tonight Show starring Jimmy Fallon featured (1-18-21) Pitz's song, Electric Tan! Jimmy's description of Pitz: "There are so many unusual things about Pitz, together it all works."
Smoke on the Water (stream & download) Weird Al has the accordion, and Pitz has the didgeridoo. 
Cheesesteaks & Tastykakes video Listen/Download Pitz's music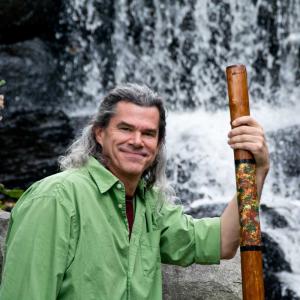 Pitz's fun 3-minute performance video demo reel. 
Harv Darvis - Inferior Lounge Singer debut video
Testimonials
Massamba Diop of Baaba Maal's band and lead drummer on the Wakanda/Black Panther soundtrack says, "Pitz Quattrone in action, the man always give the best of him".
Pitz is endorsed by David Dahwurr Hudson, General Manager of the Tjapukai Aboriginal Cultural Park, Queensland, Australia.
Pete Seeger once asked Pitz, "How do you keep breathing while playing for so long"? Answer: Circular Breathing 

  Pitz's handcrafted Didges click here